'Goga Basket' – The Champion Team!
'Goga Basket' is the first private own team in Albania, and yet it became the National Champion team by bringing back the cup in the city of Durres after 64 years. Although it is founded in 2017, 'Goga Basket' is built under the inspiration and influence from Basketball history in Durres, and it is led by members who are driven by the passion on this sport.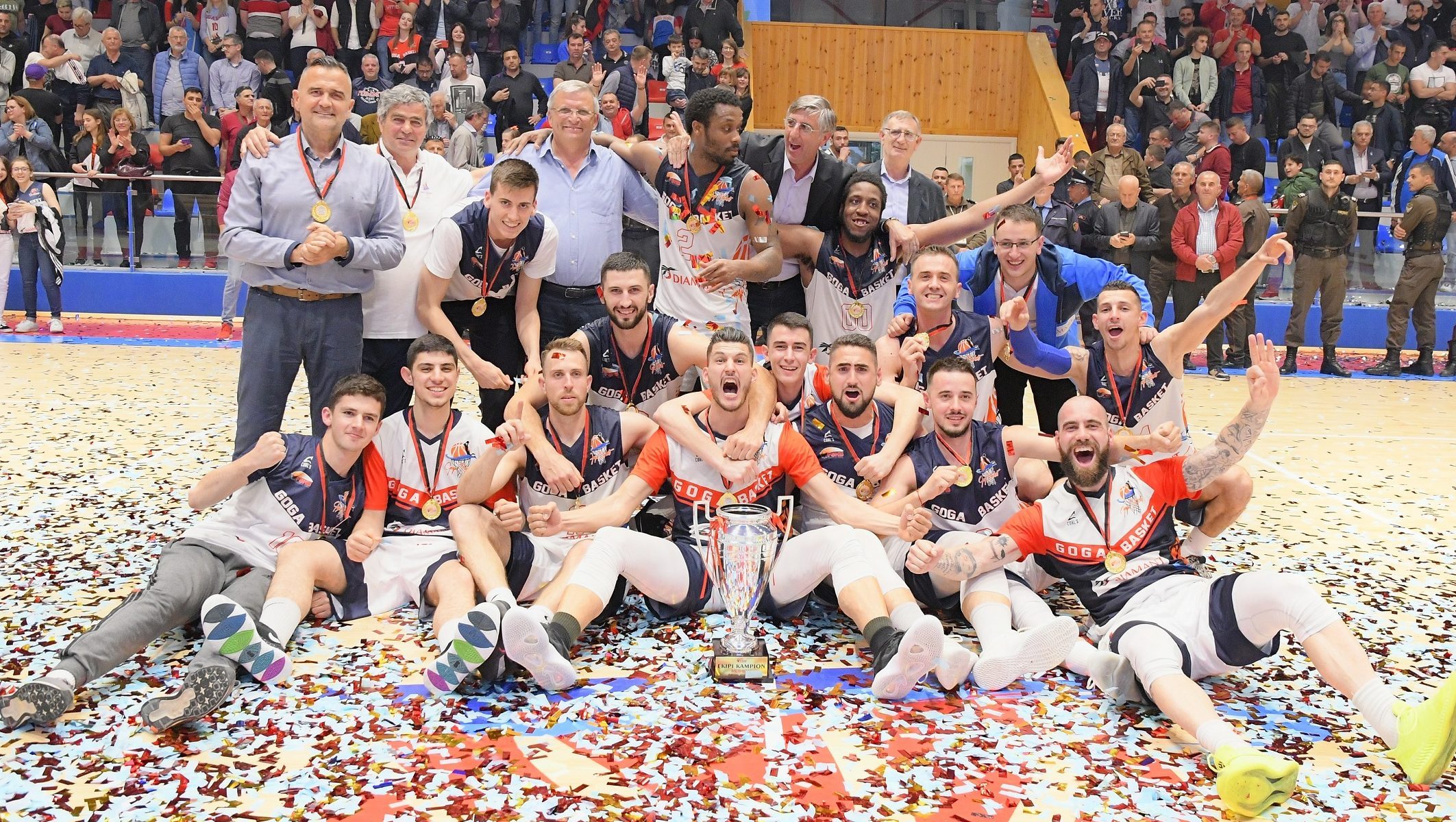 Goga Basket during Cup Ceremony. 19th of May 2019. Facebook Photo @Akademia Sportive Goga Basket.
'Goga Basket' is formed by energetic, passionate and teamwork spirit players, both nationals and internationals, who provide a role model to all the youth registered in 'Goga Basket Academy' who aspire to become professional players someday. Diamant has proudly supported this team throughout all its season, by investing in infrastructure and certified training facilities, as well as by bringing international talents within Goga Basket. For more than 25 years, Diamant has invested in social responsibility practices. Yet, this investment has become its great success because it does not only reconfirm the company's policies toward community, but it has also promoted Basketball and its great values in national level, and mainly to the city of Durres, by bringing change and increasing interest in sport.