Project Logistics – Microtunneling
''Diamant'' takes part in the logistics operations for one of its great international customers on the Microtunneling Project in Albania.
''Diamant'' understands that time and smooth operations are crucial on such projects and that is why a dedicated team is focused on coordinating every step on the project logistics so it delivers all the materials on site, safely and as scheduled. The main types of equipment are transported by truck from West Europe to Albania, and few of them are also considered oversized cargo due to weight and exceeding dimensions.
Most of the equipment and machines come on a temporary regime since they return after the project comes to an end. Serving also as a customs broker, ''Diamant'' makes sure to apply and obtain all relevant customs permits to ensure a smooth import clearance of every cargo; and thanks to its bonded (customs) warehouse, it gives enough flexibility to the operations and avoids standby costs that can be generated from Customs procedures.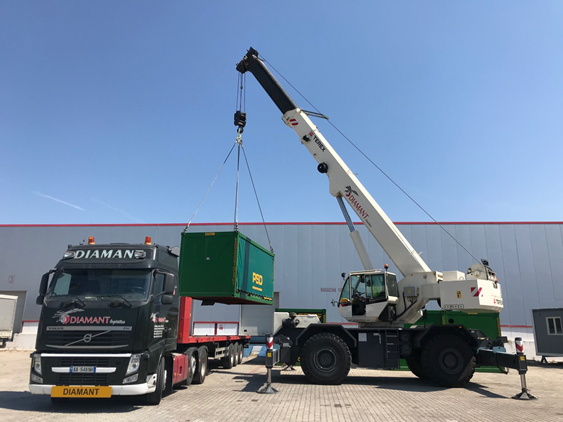 ''Diamant'' uses its main logistics terminal in Durres not only for customs purposes, but also for temporary storage requirements, which may allow the customer to storage both indoor or outdoor on modern and safe warehousing facilities.
For the same customer, ''Diamant'' has already provided other value-added services such as rental services of cranes, dump trucks, excavators, site containers and others.