DIAMANT OPENS FREE – CUSTOMS WAREHOUSE IN DURRES, ALBANIA
Located just 7 km from Port of Durres, Diamant aims to become a regional hub for the Balkans by obtaining the license to operate as Free Customs (Temporary) Warehouse through its logistics base with over 11.000 sqm warehousing space.
In October 2021, Diamant obtains the license to operate as Free Customs Warehouse, the first of its kind in Durres. The main advantage of the Free Customs Warehouse is that it offers tax benefits, meaning cargoes are not subject to any import duties, internal revenue taxes or any duties when leaving the warehouse. In comparison with the bonded warehouse, the Free Customs Warehouse can store goods which have not Albania as their final destination and the entrance is simpler since no customs procedures are undertaken.
Strategically located just 7 KM from Durres Port, the Free Customs Warehouse at Diamant offers enormous opportunities to foreign entities that are looking for a regional hub in the Balkans. Whether these are cargoes that have Albania as their final destination, or that need to be selected, assembled and re-exported, Diamant now offers all storage solutions as well as other services such as transportation (by truck/ containers/ air), customs clearances and distribution.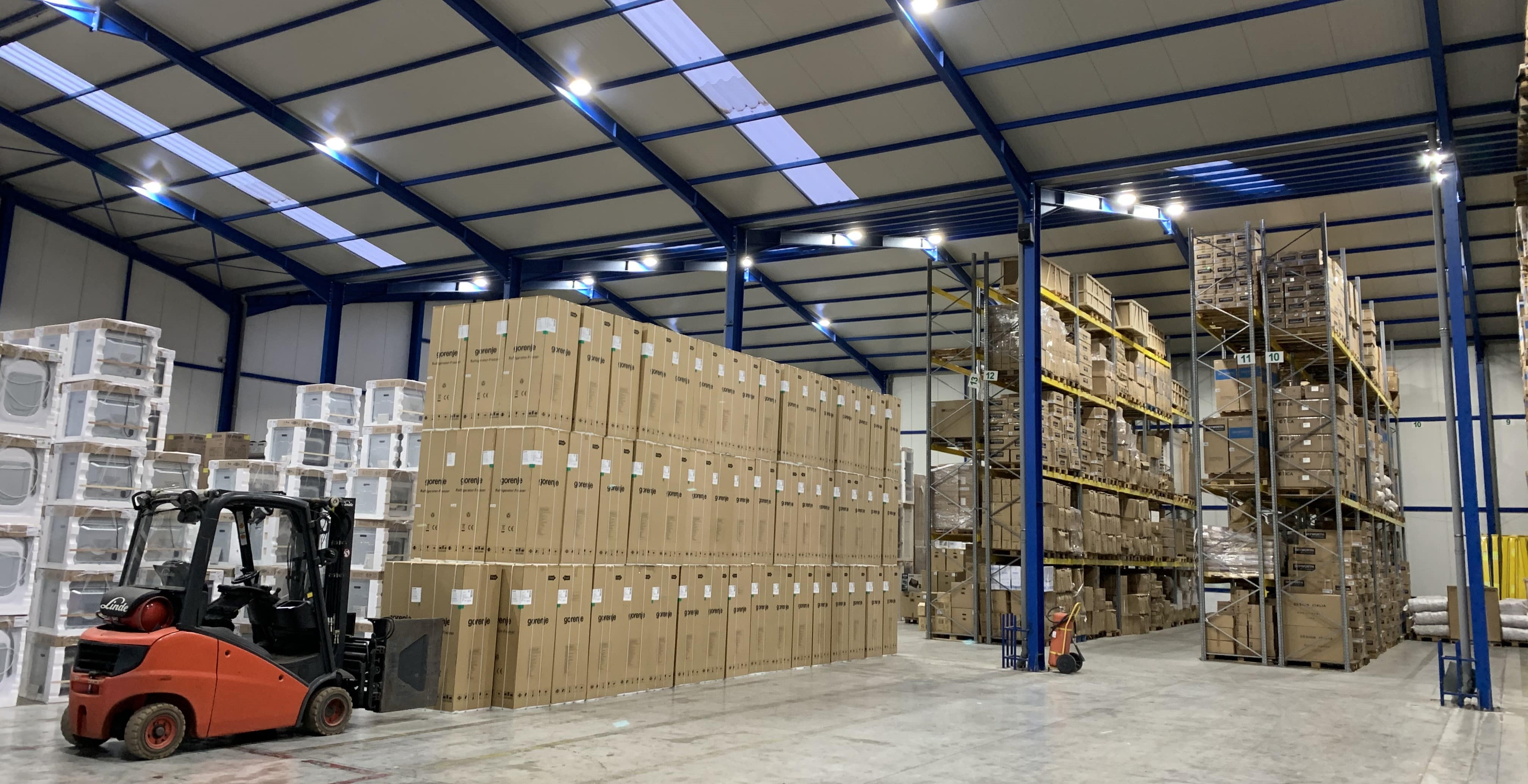 Moreover, the Free Customs Warehouse opens new opportunities for B2B and B2C delivery services in Albania, with special focus on online purchases. It enables package selection based on orders and customs clearance with door delivery afterwards. Diamant has a well-established groupage service from Italy to Albania, and vice versa, which runs weekly and with a transit time of approx. 4 days. All customs services are performed by professional inhouse agents who provide real time support about documentation and for all kind of regimes.
Durres has the main Port in Albania for containers, RORO and breakbulk vessels and it has strong connection between Italy, and the main Mediterranean countries, with the Balkan countries.